Pragmatic Tarot
---
Tarot without supersition
The Tarot does not tell fortunes. Strip away the superstition and the Tarot is a language that describes different states in the process of change. The power of the Tarot is essentially literacy. Where someone without the "power" to read, sees little more than a mess, a literate person finds Shakespeare.


The Tarot offers a unique way to unblock your energy, change your narrative, and see a path forward - simply by making sense of what you already know.
Tarot works just as well for organizations as it does for individuals. It untangles the complex mess we see ahead of us, and helps you see different strands, making the path ahead a little easier to follow.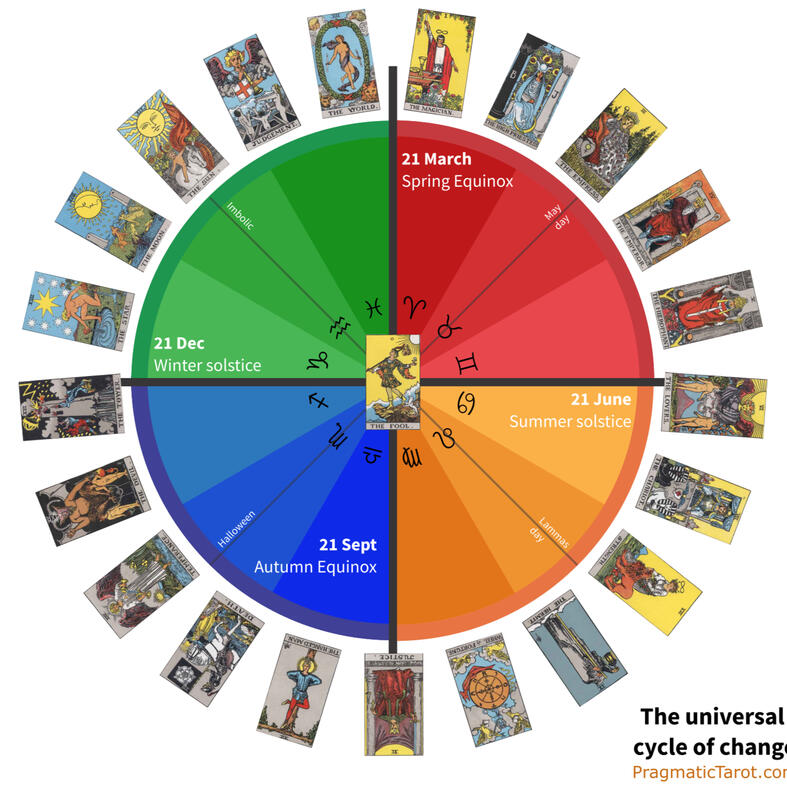 The tarot as a system
Pragmatic Tarot is a practical, structured, approach to the cards, developed over 20 years. At it's foundation lies the idea that the Tarot cards can be seen as a system, a continuum of meaning, that maps a universal cycle of change from beginning to end.
The structure of the Pragmatic Tarot system makes it possible to apply the wisdom of the Tarot in many different contexts, and makes makes the cards easier to learn by connecting each card together and revealing how one evolves into the next.

LEARN THE TAROT
Learning to read might be one of the most important things we can do to make sense of our changing world. It's also not as hard as you might expect. The Tarot cards all represent inner states that you already know.
The Pragmatic Tarot workshops have been designed to make it as easy as possible to become literate in the nature of change. They immerse you in the cards, connecting them to your daily experience, developing both your logical and intuitive understanding.
I guarantee that learning the Tarot will be deeply valuable.

About
Your body, and the right half of your brain, has been designed to read change, to pluck patterns out of "chaos". The Tarot is a structured, logical framework that gives your left brain a way to trust, interpret and communicate the non-verbal information from your right brain - your intuition.


Pragmatic Tarot is a systemic approach to Tarot. It's an ongoing exploration of how to understand the interconnections between each card, and to see the cards as a whole, rather than as individuals.
Pragmatic Tarot is the work of Peter Brownell, who has been studying the cards, and applying their underlying system in multiple contexts for 20+ years.
Workshops
You already know most of what you need to know about the Tarot.


Pragmatic Tarot strips away the layers of superstition and connects the Tarot with your own personal experience of life. Learning the Tarot will give you a whole new set of words and symbols to better understand the nature of change. .
A flexible, collaborative and fun learning experience


The Pragmatic Tarot courses take place with a group of people over a period of days. We learn together, exploring the cards day by day, sharing the journey with observations, images and more.
Each course starts with an live, but optional, intro session over Zoom, and the rest takes place on Telegram. You can tune in and out and engage at whatever level suits you.
It's a personal journey


Instead of seeing the Tarot as a set of arcane symbols, the Pragmatic Tarot courses make Tarot a lived experience.
As we work through the cards, one day at a time. we'll also be working through the incredible philosophy of change that the Tarot contains. Each card presents you with a different facet of your own personal experience, a state of being, and it allows you to put a name to something that you will find completely familiar.
It will also change you.
Testimonials
"Thanks so much for setting up this course and all your hard work and incredible insights. It's on another level amazing!" - Helen

"Having no reference to the spiritual or fortune-telling aspect of the Tarot made it even easier for me to learn, for I can only view the world from a scientific perspective.

With his deep understanding of the Tarot combined with the broad knowledge of numerology, astrology, Kabbala etc., Pete helps you dive deep into the meaning of the cards, and in turn yourself. I honestly can't recommend this workshop highly enough. " - Mori
Upcoming classes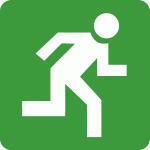 Strategic Insight
I offer reading and "Strategic Tarot" services via my personal website.
Contact
---
CONNECT IN REAL LIFE?
I'm based in London, UK. East side!